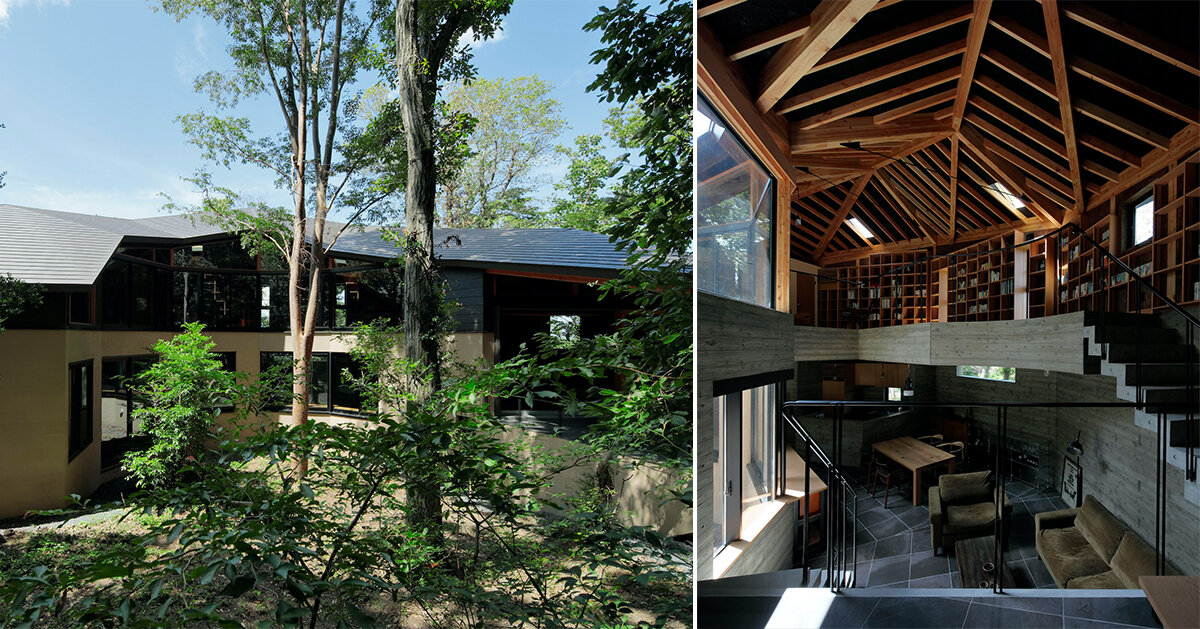 The irregular angle residence encloses a large tree in Japan
nestled in a hilly forest area in shizuoka, japan, 'phase dance' is taking shape as a weekend residence. instead of removing a large orange-bark stewartia tree that is almost in the middle of the architectural site, Takeshi Hirobe Architects decided to design the building around it. As part of the structure, the apartment is wrapped around the tree to emphasize the importance of nature while coexisting with the architecture.All images courtesy of Koichi Torimura
Takeshi hirobe's strategy was to create an asymmetrical layout with a sequence of irregular angles and different planes, with the Stewartia tree set as the centripetal force. With this in mind, the architects tried to create a comfortable size in each room and to give the interior a cozy and playful touch. large openings that follow the uneven edges of the walls offer a wide view of the green landscape and flood natural light into the double-high interior.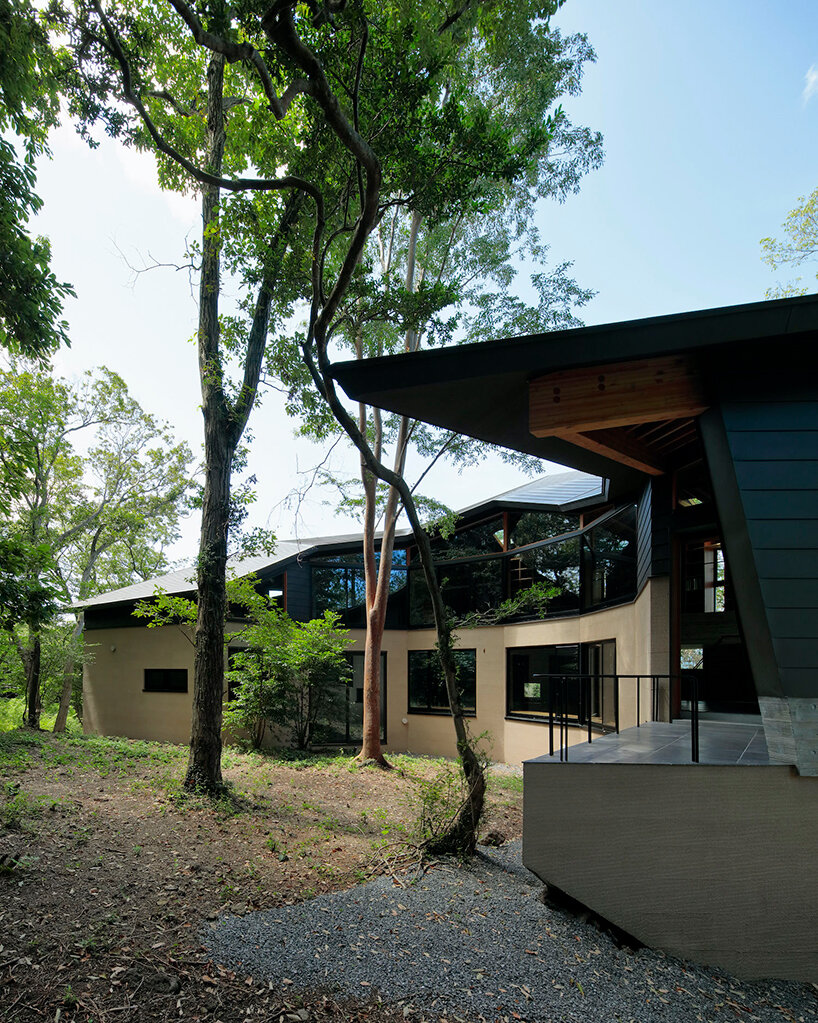 One of the constant concerns the architects had was placing the structure on the ground where the terrain had a large difference in elevation. To avoid a foundation that was too large and deep, Takeshi Hirobe Architects distributed around a third of the building's footprint on an overhang. As far as the material is concerned, the ground floor is clad with slab concrete, which offers the residents a more withdrawn and quieter area, while the upper floor is covered with stained cedar wood panels, which create a warm atmosphere and yet create a harmonious connection with the lower level.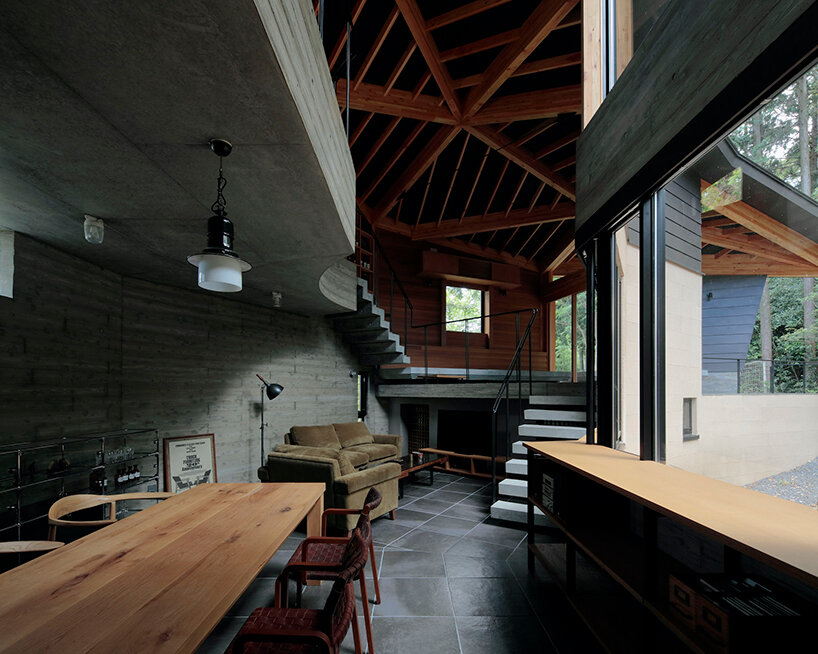 The upper level, which is primarily used as a reading area, has the same footprint as the lower level, including a triangular roof. Although the roof is divided into several sections, it maintains continuity and creates the impression of a single piece that covers the entire building. the summit is located around the middle of the building, while the two narrow end sections slope down to the first floor via a mezzanine and a cavity. the name 'phase dance' is derived from the architects 'dance move' to respond to different phases or aspects of the project, partly from the crescent shape of the building and partly from the transparency and speed of the eponymous guitarist pat metheny song name.