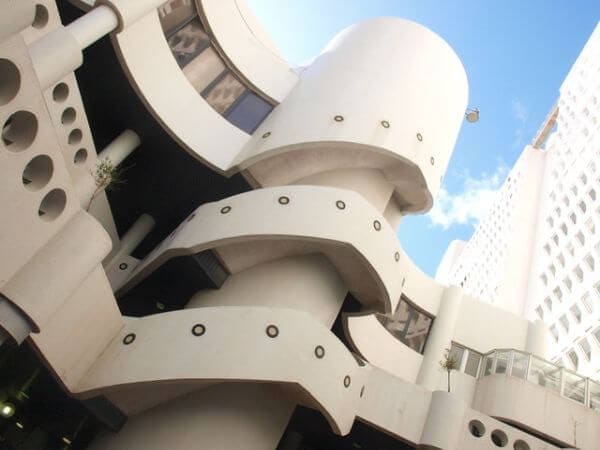 Israeli Bauhaus: Global style with a local twist
In the 20th century, a broad spectrum of artistic movements emerged, from small and local to broad and international. But only a few have shaped art as sustainably and sustainably as the Bauhaus. Today, Bauhaus influence can be seen around the world, with the largest collection of Bauhaus architecture located in central Tel Aviv, Israel.
What is Bauhaus?
bauhaus originated as a German art school, which was founded by Walter Gropius in 1919 in order to unite all art branches under one roof. The school taught a wide range of techniques including (but not limited to) architecture, bookbinding, graphics and advertising, painting, metalworking, furniture design, sculpture, pottery, and photography.
The Bauhaus School quickly gained international recognition for its unique aesthetics. The approach places a special emphasis on function, balanced forms and abstract forms, while deviating from ornamentation. The special qualities of the Bauhaus have been referred to as "international style" as it strongly influenced the course of modern and contemporary art around the world.
The school originated in Weimar, Germany, but over time two other locations emerged in Dessau and Berlin. Although every art form was of equal importance to the school, Dessau in particular became known for its focus on architecture.
Although Gropius designed numerous buildings before founding the Bauhaus School, the architecture department was not opened until 1927 under the direction of Hannes Meyer. Here Meyer trained a generation of world-famous architects and thus established an international architectural style.
The influence of Meyer's teachings reached the whole world, but it is particularly noticeable in Tel Aviv's "White City".
Bauhaus in Israel
In the course of the development of the Bauhaus School, it was shaped and guided by certain political ideals. The majority of Bauhaus artists adopted socialist and communist beliefs. In addition, many students and teachers were Jewish.
When the NSDAP came to power in 1933, the school was forcibly disbanded, forcing thousands of artists to leave Germany. Among them was a group that was after Mandatory Palestinewhere its members would put into practice what they have learned in Europe.
Although Tel Aviv Founded in 1909, it did not develop into an urban center until about a decade later – during British rule. In 1925, the Tel Aviv City Council commissioned the English Sir Patrick Geddes to plan the city map. His urban vision was characterized by large green areas and a strong emphasis on traffic routes.
But after the Nazi occupation in Germany and Austria forced tens of thousands of Jews to flee, Tel Aviv's population grew to an extent that Geddes had not foreseen. This sudden influx gave a big boost to the Israeli Bauhaus-trained architects who spearheaded the creation of the "White City" that would later serve as the bustling center of Tel Aviv.